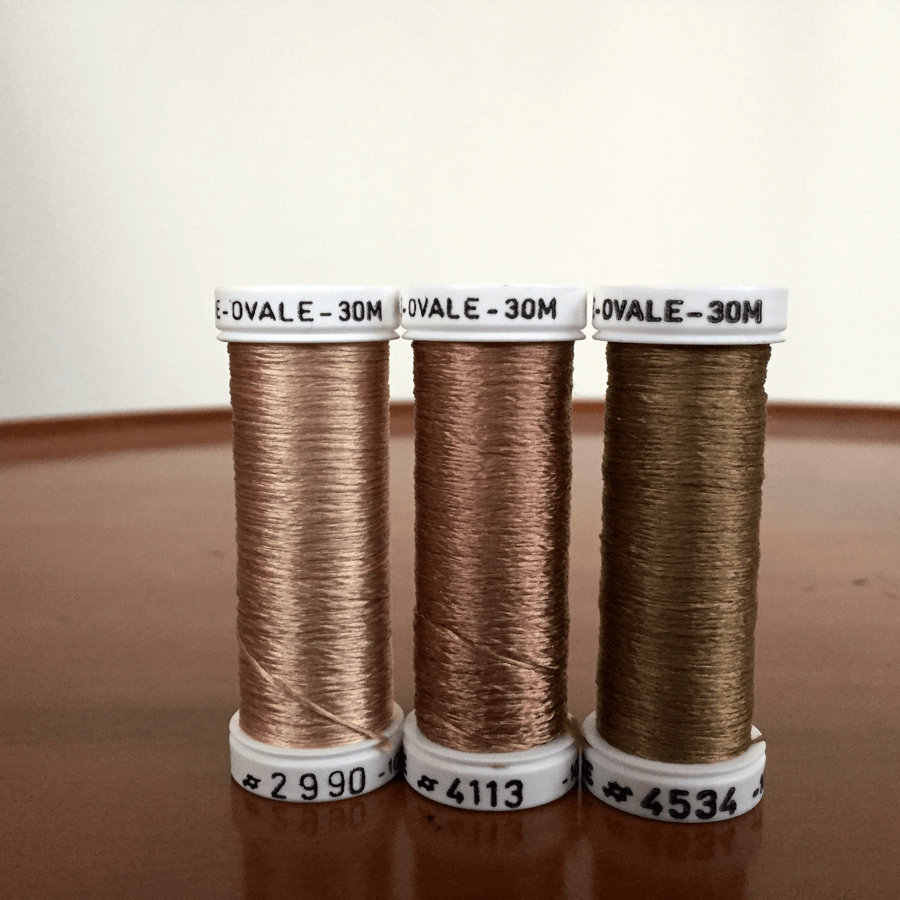 Soie Ovale | Filament silk | Color palette light brown
All Soie Ovale yarns come on 30 meter spools. Please choose from the following colors from the light brown color palette:
Soie Ovale is a high-quality filament silk whose threads are neither spun nor twisted. Filament is a term for fibers of virtually unlimited length. Silk are fibers from the center of the cocoon that can be unwound endlessly without breaking. These ovals are available in 81 colors. With this special thread, many very fine silk threads lie flat next to each other and together form the embroidery thread. Soie Ovale is ideal for needle painting. Although it is not quite as easy to embroider as other threads, it has a fantastic effect. Soie Ovale comes on 30 meter spools . With this high-gloss silk you can set fine accents when embroidering.
---
Free shipping from 75€ within Germany
Soie Ovale | Filament silk | Color palette light brown
Quality that convinces
Our partner for the finest silk yarn
We are proud to be part of the creative family of AU VER A SOIE and to exclusively represent the silk yarns as a wholesaler in Germany, Belgium, the Netherlands and Luxembourg.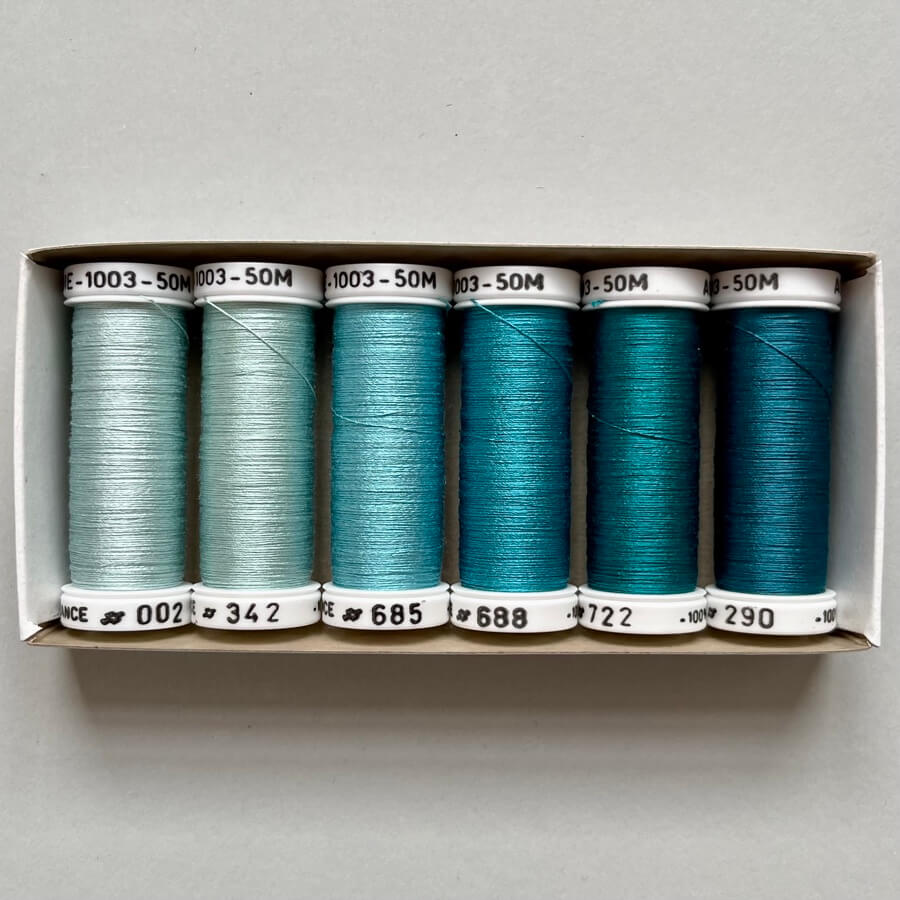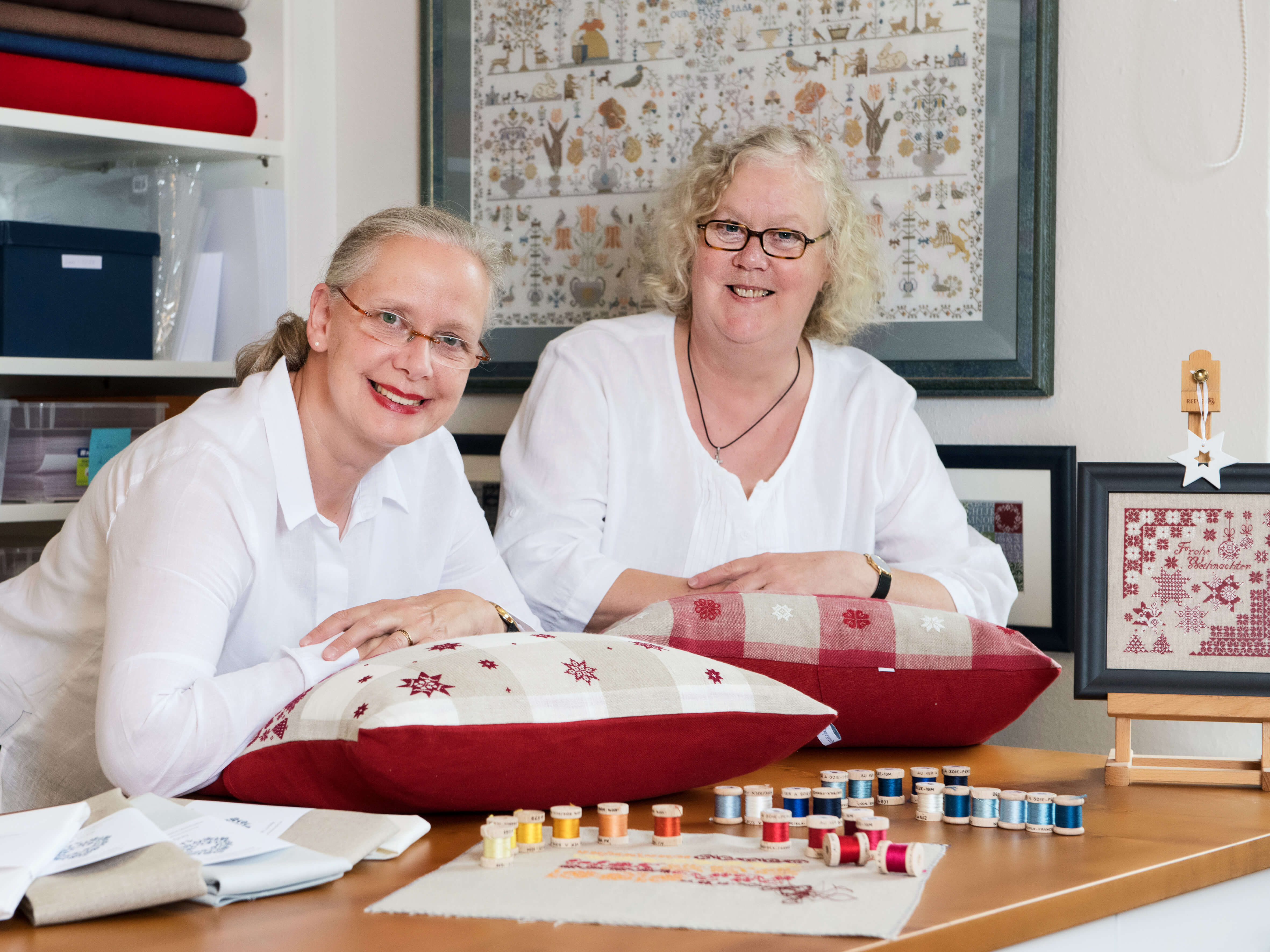 Ute & Dorothee
Creativity in a double pack
Over 20 years ago we started the workshop for historical embroidery out of love for historical embroidery and the desire to share our discoveries with you.
Our new iOS app
Welcome to Silk
Silk allows you to embroider in a whole new dimension.
As with an e-book reader, you can now conveniently call up your embroidery instructions with Silk.

Available for iPhone & iPad