Inspiration, presentation and contact with our customers
Our showroom - a creative home
Discover the variety of our materials
Let us inspire you
Since late summer 2017 we have had a showroom that finally puts our threads and embroidery templates in the right light. We now have the opportunity to store and present all our yarns properly and professionally. At the same time, we can offer a significantly larger range of yarns than before.

In the appropriate premises, working is even more fun. And of course we can now welcome one or the other customer after prior registration.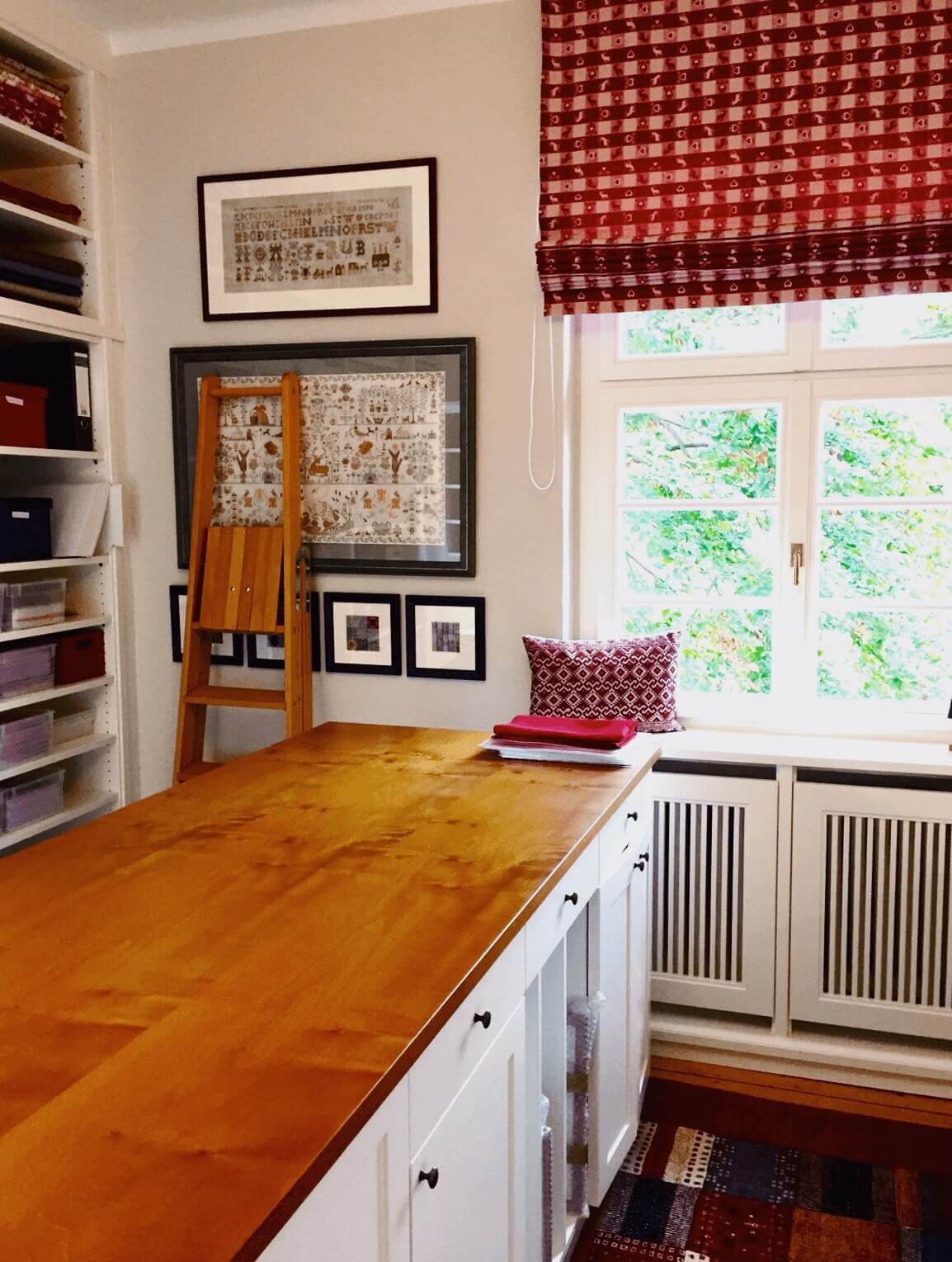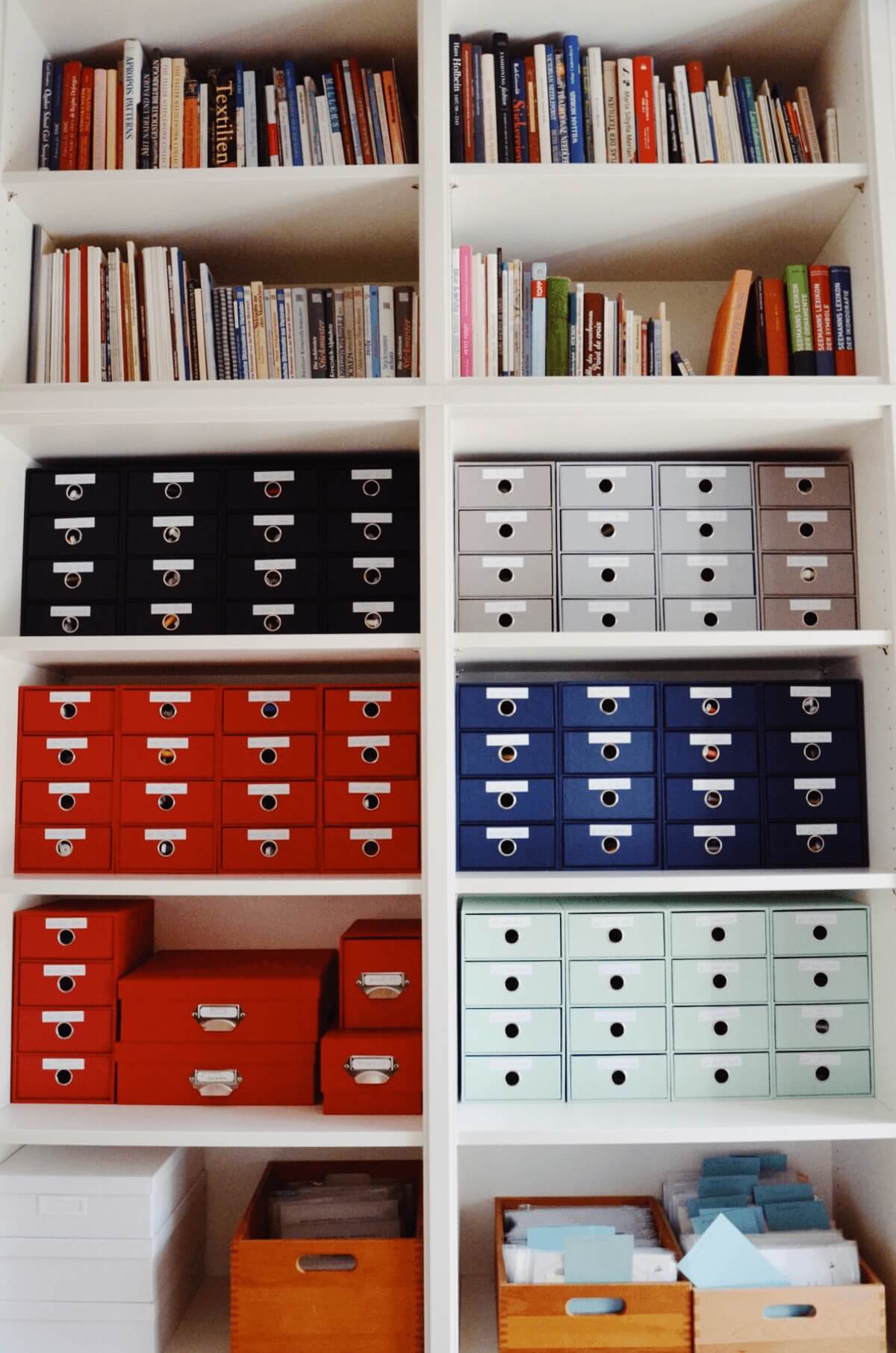 Our partners for the finest silk yarn
Au Ver à Soie
There are differently colored drawers for the silk yarns Soie Ovale, Soie de Paris, Soie Gobelins, Soie 1003 and Soie Surfine, which allow us quick access. And our small library on the subject of embroidery and silk also finds its place.
A lot can be stored in the work table. Scissors, needles and measuring tapes are always ready to hand in the drawers.

A sales counter in the middle of the room has the right working height for cutting the fabrics. And the right side light is also available.