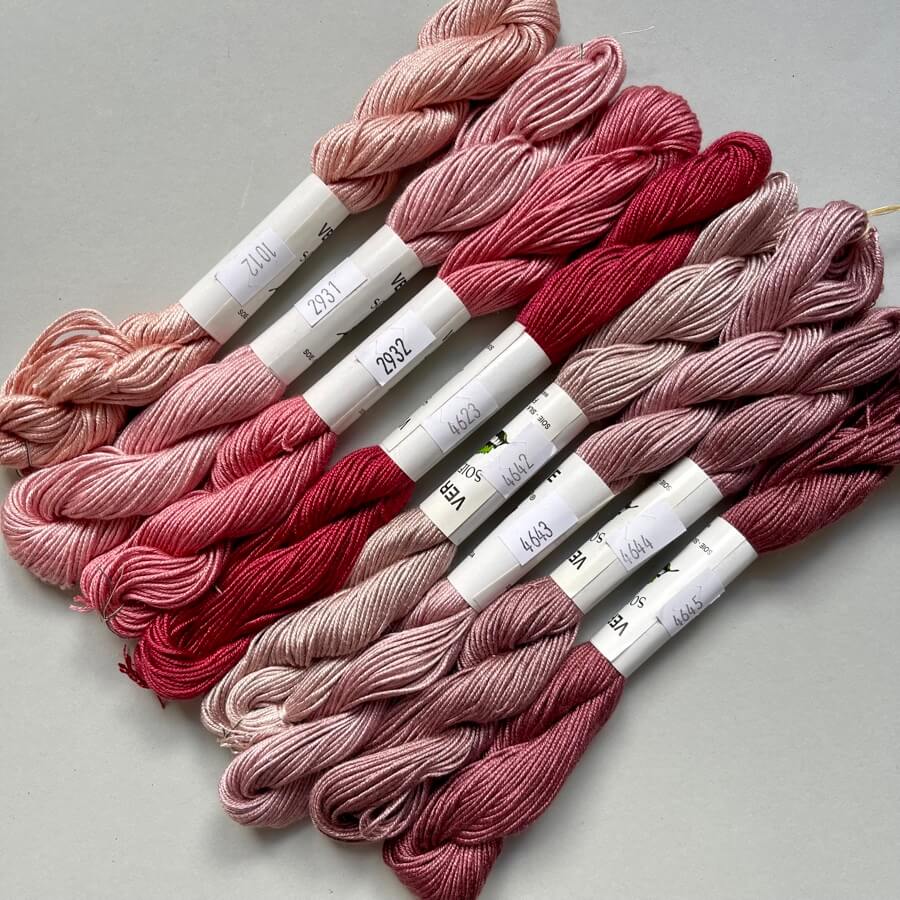 Soie d'Alger | Universal silk floss | rose | 45 m
Please choose from the following colors:
1012
2931
2932
4623
4642
4643
4644
4645
We only have 45 meter docks in common colors in stock. Contact us! We would also be happy to order all other colors for you in 45 meter containers.
Soie d'Alger is the classic universal silk floss that is available in 619 colors. It comes in 5 m and 45 m skeins and has 7 threads. The large 45 m skeins correspond to 9 small 5 m skeins. With one thread you can embroider in cross-stitch on 16, 14 and even 13 linen count. The silk floss Soie d´Alger is also suitable for embroidering in petit point stitch and many other embroidery stitches on the linen count mentioned. Soie d'Alger is a silk floss spun from shorter silk threads, these so-called Schappe yarns are smooth, regular and have a slight sheen.
---
Free shipping from 75€ within Germany
Soie d'Alger | Universal silk floss | rose | 45 m
Quality that convinces
Our partner for the finest silk yarn
We are proud to be part of the creative family of AU VER A SOIE and to exclusively represent the silk yarns as a wholesaler in Germany, Belgium, the Netherlands and Luxembourg.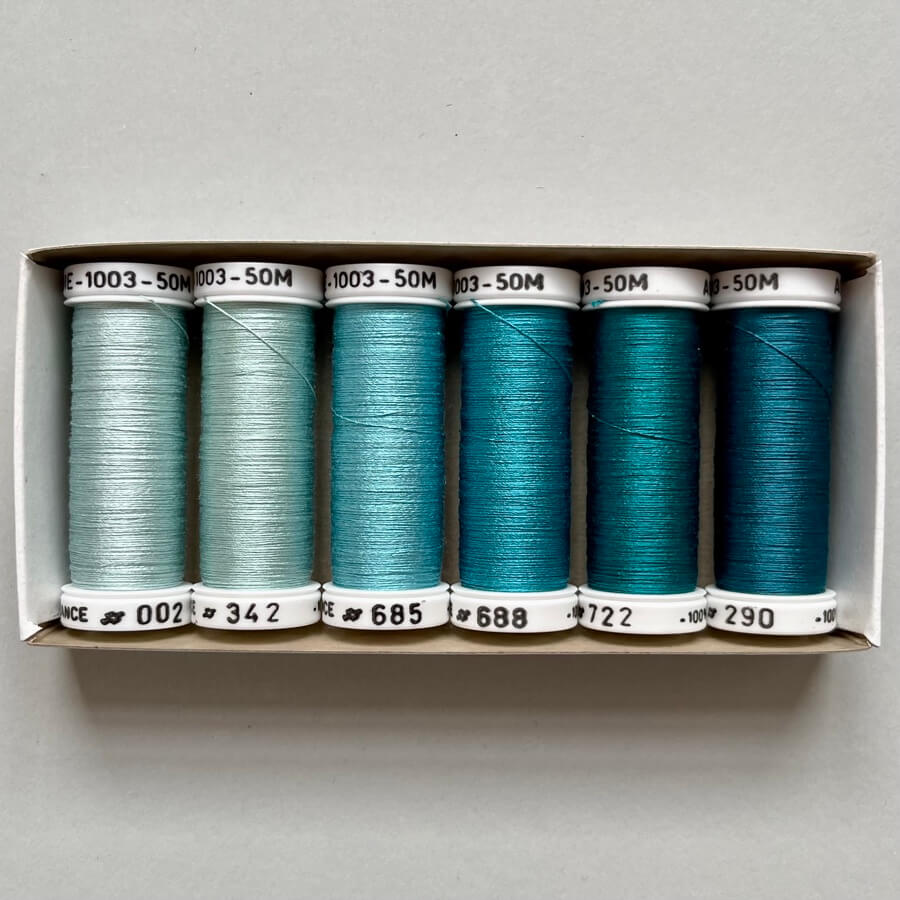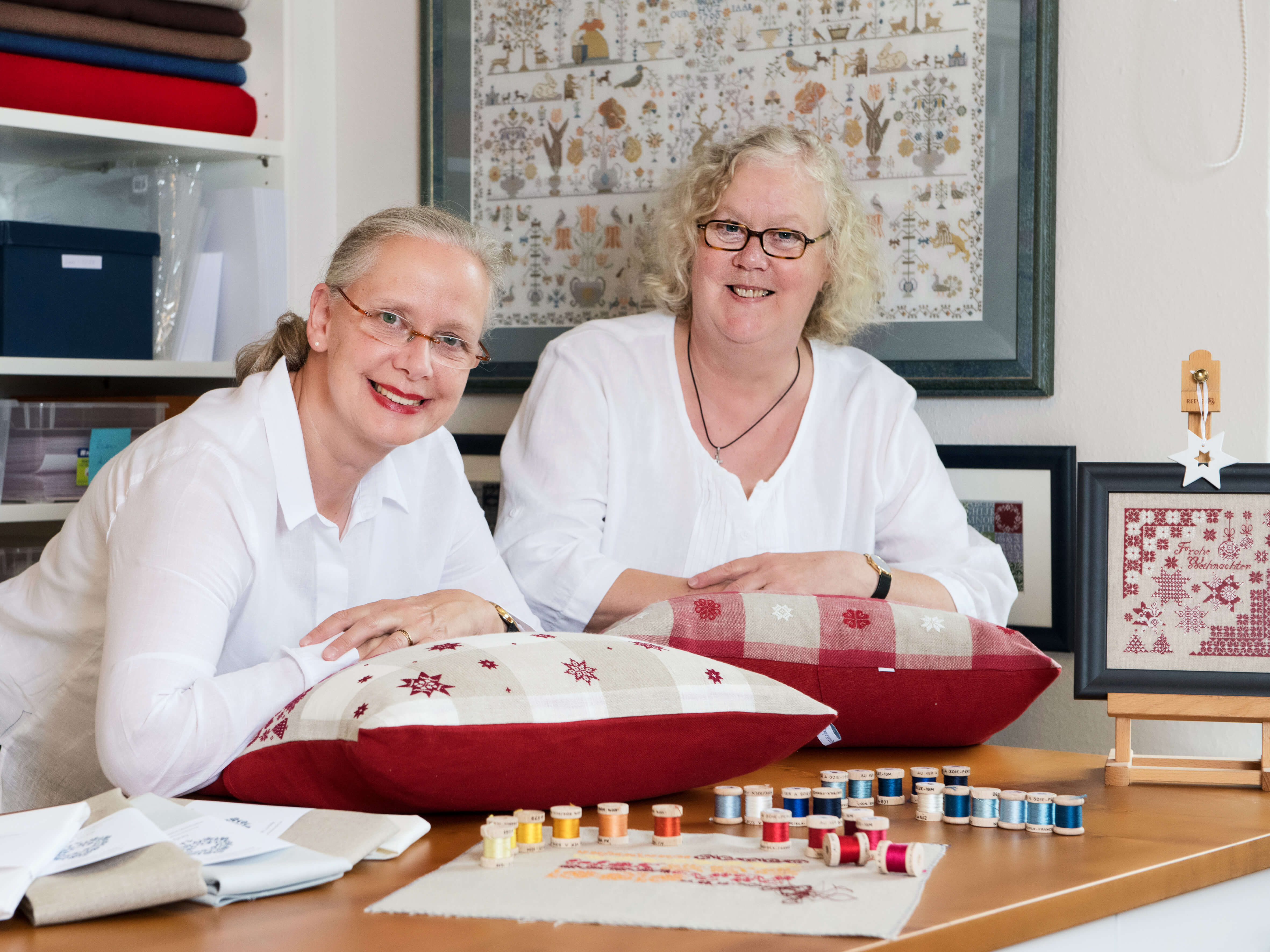 Ute & Dorothee
Creativity in a double pack
Over 20 years ago we started the workshop for historical embroidery out of love for historical embroidery and the desire to share our discoveries with you.
Our new iOS app
Welcome to Silk
Silk allows you to embroider in a whole new dimension.
As with an e-book reader, you can now conveniently call up your embroidery instructions with Silk.

Available for iPhone & iPad