NB 1793 | Embroidery Template | embroidery kit
So you can download this chart from the iOS app Silk !
This embroidery pattern is as Download on the iOS app Silk accessible.
Crosses: 310 x 280
Stitches: cross stitch, Holbein stitch
The embroidery pattern is available individually or as a pack including linen, thread and needle. Please also select the thickness of the linen from the menu.
Contents of the pack:
embroidery template
Linen (please select the thickness)
14 quills of silk yarn
embroidery needle
The cloth presented here as a copy comes from the German National Museum in Nuremberg, but it is clear at first glance that it does not belong in southern Germany, but is clearly of Low German origin. A clear indication of this origin is the magnificent ship equipped with several sailors and the very strict structure of the individual motifs, which have a completely different effect than the lavish floral decoration on the southern German cloths.
replica
---
Free shipping from 75€ within Germany
NB 1793 | Embroidery Template | embroidery kit
Quality that convinces
Our partner for the finest silk yarn
We are proud to be part of the creative family of AU VER A SOIE and to exclusively represent the silk yarns as a wholesaler in Germany, Belgium, the Netherlands and Luxembourg.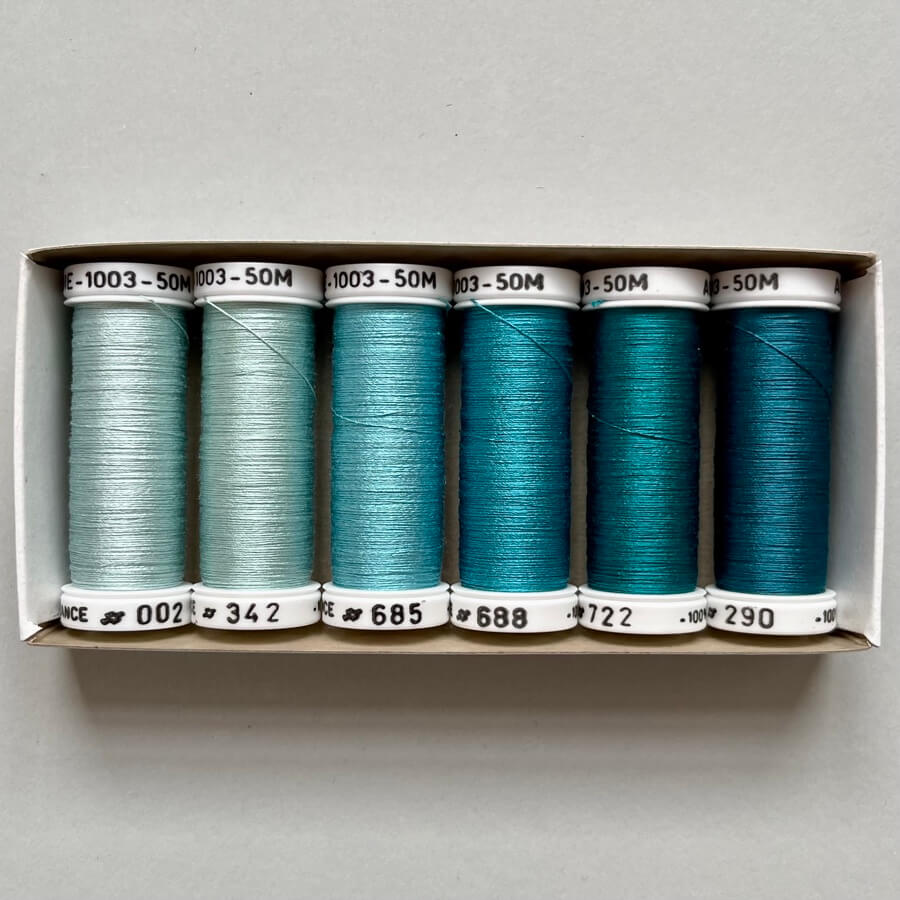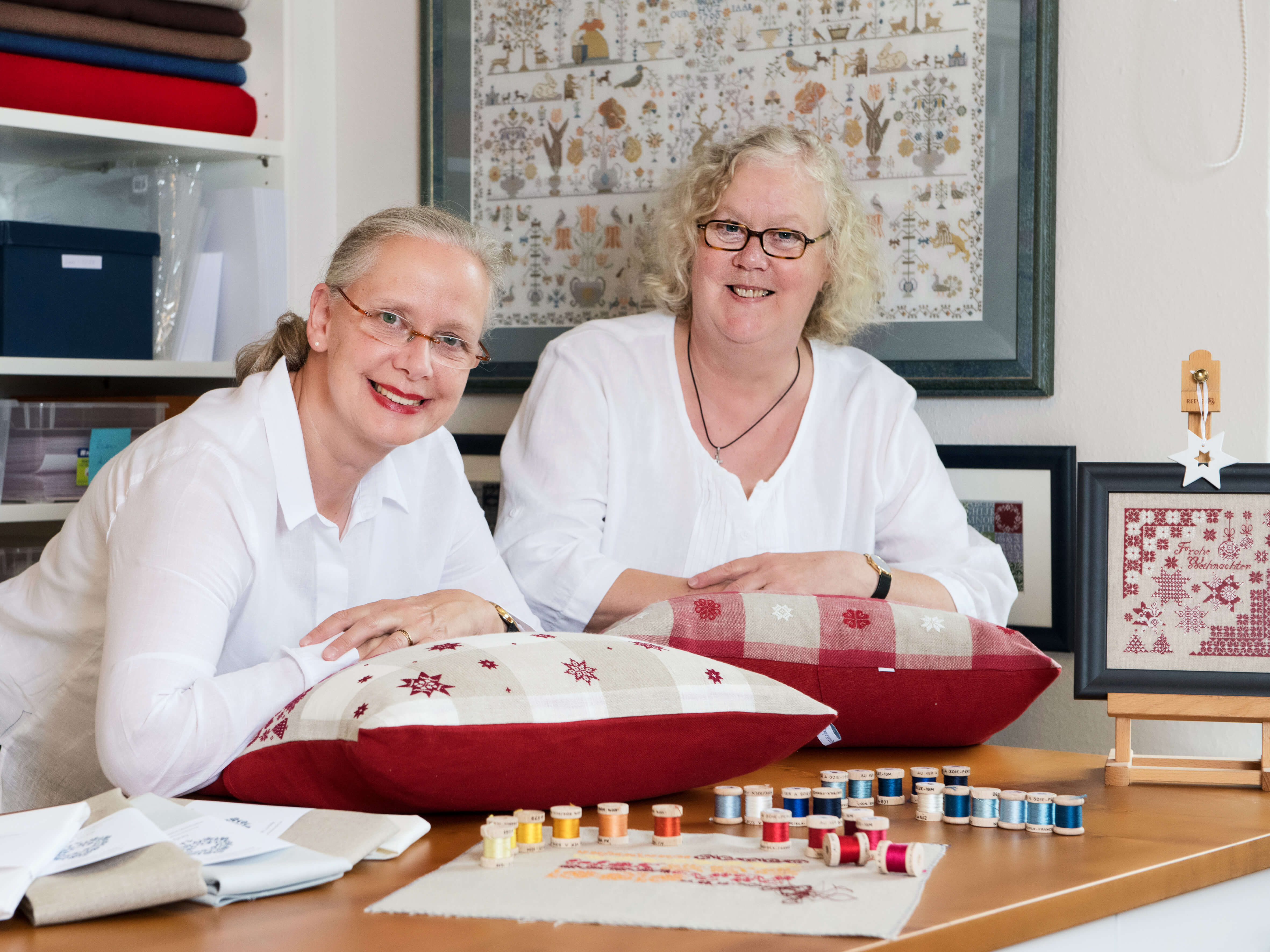 Ute & Dorothee
Creativity in a double pack
Over 20 years ago we started the workshop for historical embroidery out of love for historical embroidery and the desire to share our discoveries with you.
Our new iOS app
Welcome to Silk
Silk allows you to embroider in a whole new dimension.
As with an e-book reader, you can now conveniently call up your embroidery instructions with Silk.

Available for iPhone & iPad