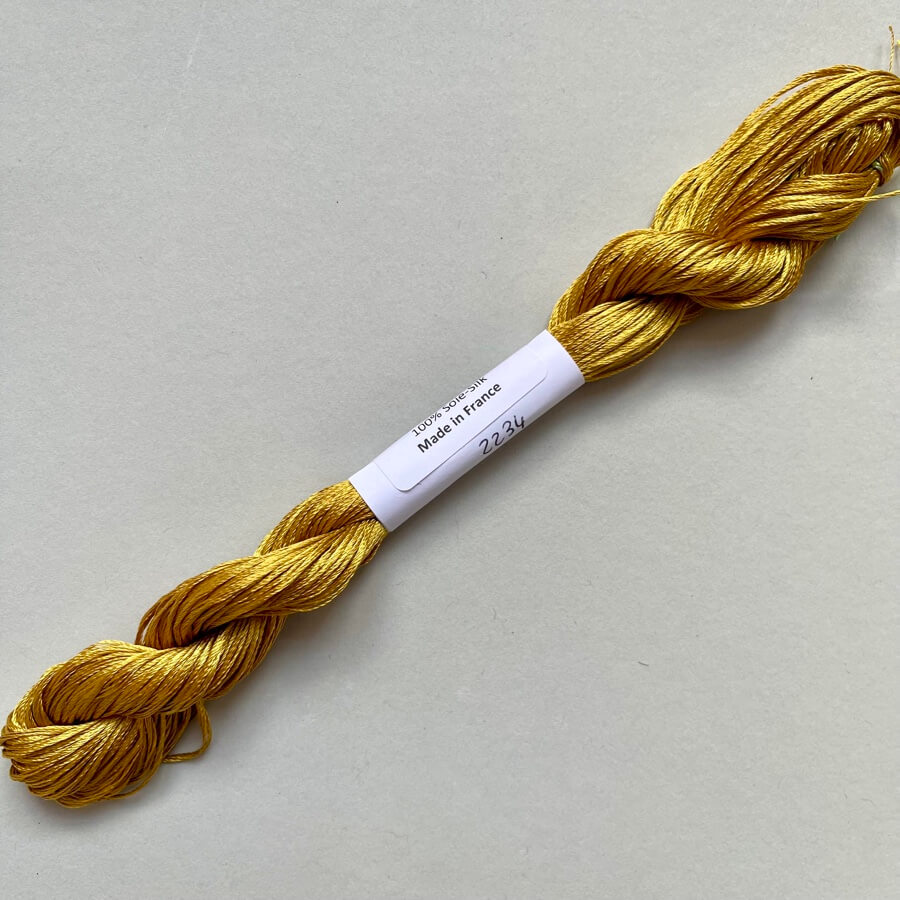 Soie de Paris filament silk | gold | 45 m
All Soie de Paris silk floss come on 5 meter spools or in 45 meter skeins.
Soie de Paris is a high-quality filament silk whose threads are not spun but finely twisted. Soie de Paris has 6 threads and is divisible. On 14ct linen you stitch with one thread.
Soie de Paris 2234 is one of the most popular colors, the silk glides through the fabric like liquid gold. Especially at Christmas time, Soie de Paris 2234 is used to set highlights with gold. It is much easier to embroider with Soie de Paris than if you would use metallic thread, i.e. a real and very noble alternative to metallic thread in gold.

Filament is a term for fibers of virtually unlimited length. Filament silk are fibers from the center of the cocoon that can be unwound endlessly without breaking. Soie de Paris comes in 76 colors. With this high-gloss silk, which is extremely easy to embroider, you can set fine accents when embroidering. Soie de Paris is Au Ver a Soie's highest quality silk, as evidenced by its exceptional sheen. The single thread is slightly thinner than Soie d'Alger and not quite as fluffy.
---
Free shipping from 75€ within Germany
Soie de Paris filament silk | gold | 45 m
Quality that convinces
Our partner for the finest silk yarn
We are proud to be part of the creative family of AU VER A SOIE and to exclusively represent the silk yarns as a wholesaler in Germany, Belgium, the Netherlands and Luxembourg.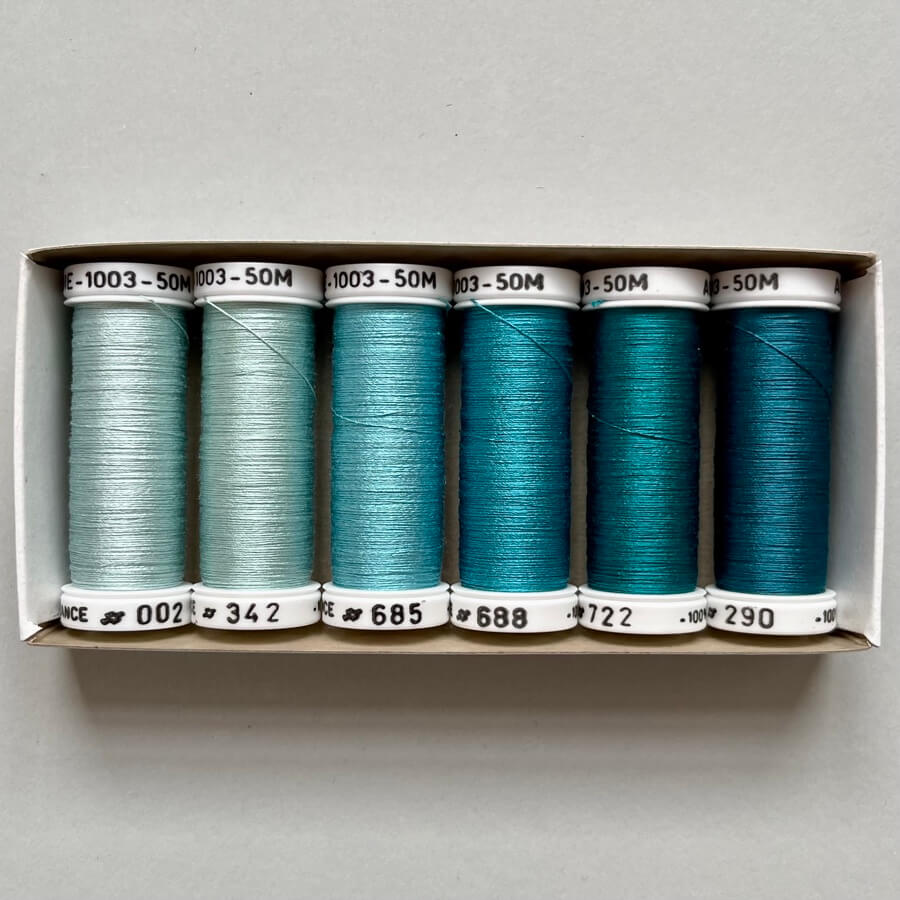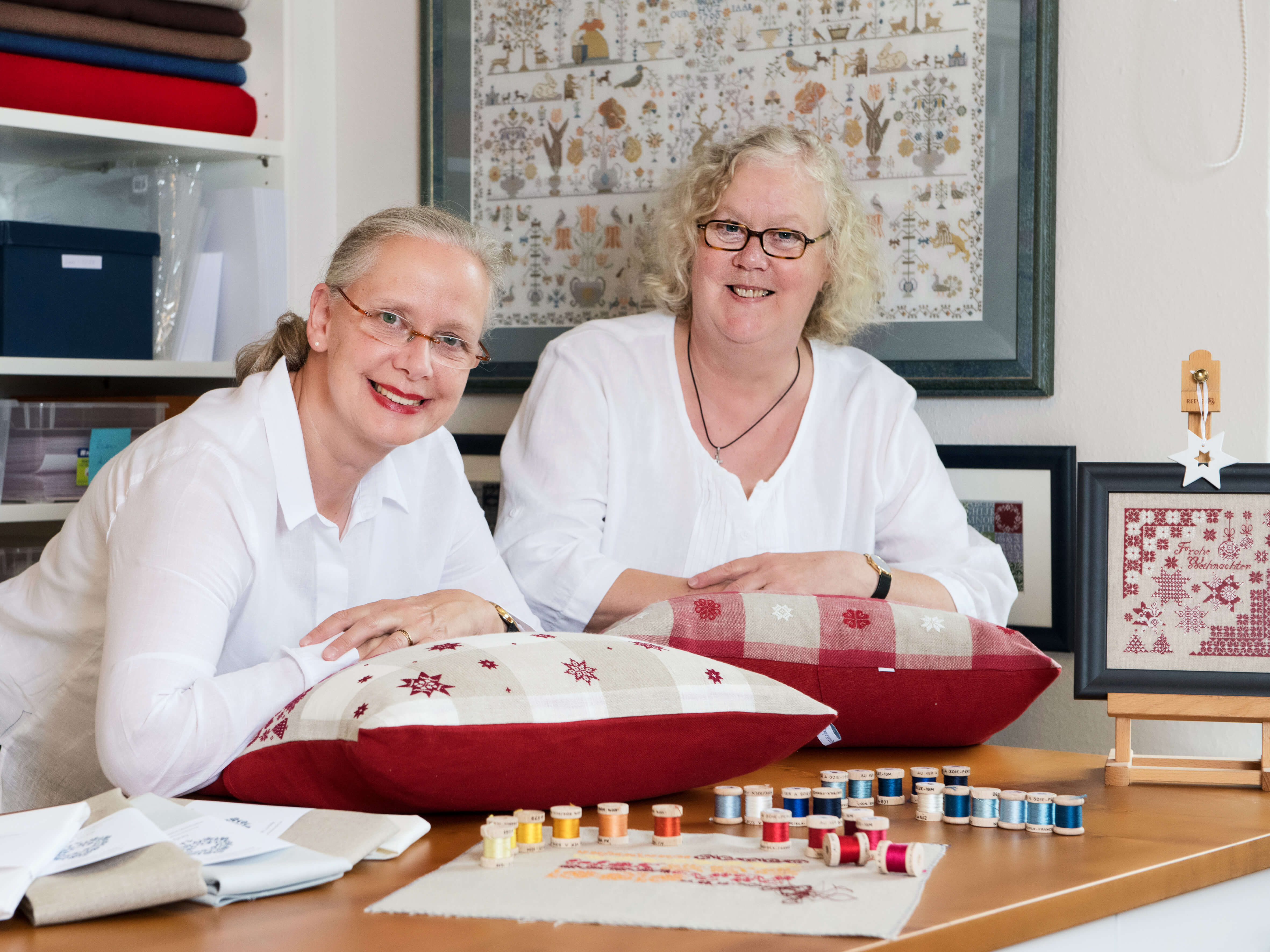 Ute & Dorothee
Creativity in a double pack
Over 20 years ago we started the workshop for historical embroidery out of love for historical embroidery and the desire to share our discoveries with you.
Our new iOS app
Welcome to Silk
Silk allows you to embroider in a whole new dimension.
As with an e-book reader, you can now conveniently call up your embroidery instructions with Silk.

Available for iPhone & iPad