Transylvania No. 1 | Embroidery Template | embroidery kit
So you can download this chart from the iOS app Silk !
This embroidery pattern is as Download on the iOS app Silk accessible.
Crosses: 185/403
Stitches: cross stitch

The embroidery pattern is available individually or as a pack including linen, thread and needle.
Contents of the pack:
14-ply linen, white
Soie d'Alger silk yarn in shades of gray and pink
needle
Instructions
A gift started it all. Last summer, a lady offered me her inherited pillowcases with Transylvanian patterns. Of course I accepted the offer. After a short time, a package with several pillowcases and an embroidered blanket arrived. Everything was embroidered with thick russet, brown, and blue wool on very coarse linen. At first it didn't look anything like the patterns my heart had been beating for. But I kept looking at the samples and soon the spark jumped over. The patterns look so authentic and a bit archaic.
After a few pillowcases, which I enthusiastically embroidered, a book with Transylvanian patterns found me, which I liked more and more. What would happen if they were not embroidered in strong red or brown, but in delicate colors on fine linen? - This is how Transylvania 1 came into being.
The cloth contains 7 shades, 3 in shades of grey, 4 in shades of pink and red.

alternatively my favorite color combination:
Cream, beige and golden brown tones with shades of grey.
Design: Ute Scheer
---
Free shipping from 75€ within Germany
Transylvania No. 1 | Embroidery Template | embroidery kit
Quality that convinces
Our partner for the finest silk yarn
We are proud to be part of the creative family of AU VER A SOIE and to exclusively represent the silk yarns as a wholesaler in Germany, Belgium, the Netherlands and Luxembourg.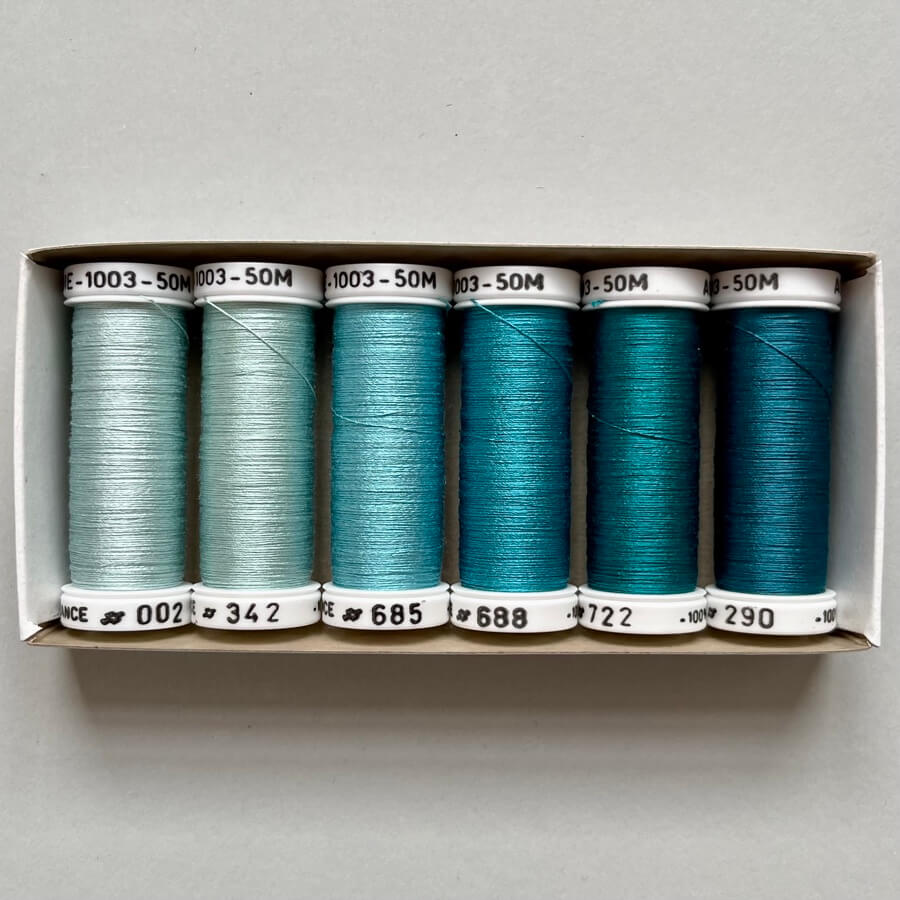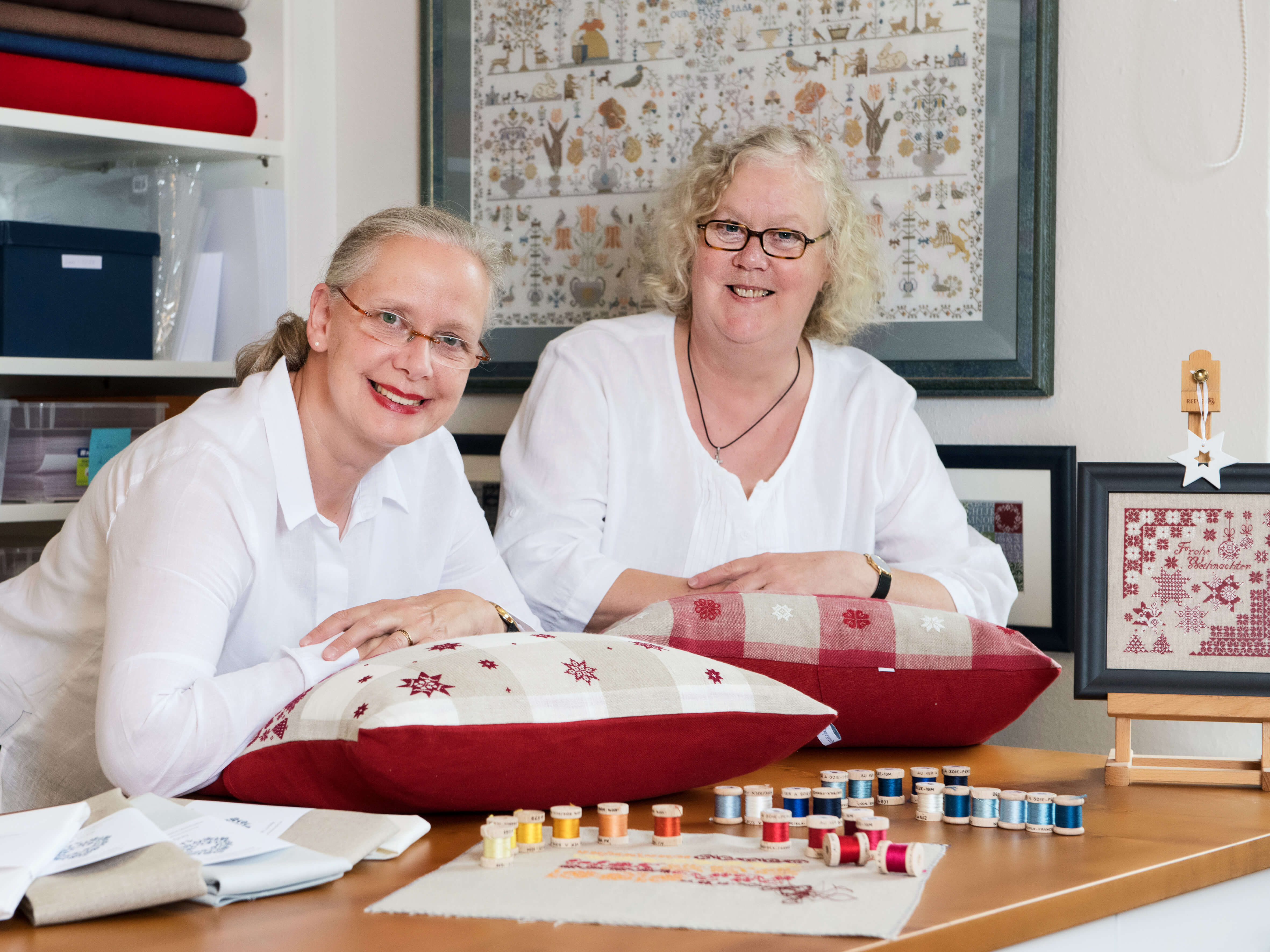 Ute & Dorothee
Creativity in a double pack
Over 20 years ago we started the workshop for historical embroidery out of love for historical embroidery and the desire to share our discoveries with you.
Our new iOS app
Welcome to Silk
Silk allows you to embroider in a whole new dimension.
As with an e-book reader, you can now conveniently call up your embroidery instructions with Silk.

Available for iPhone & iPad