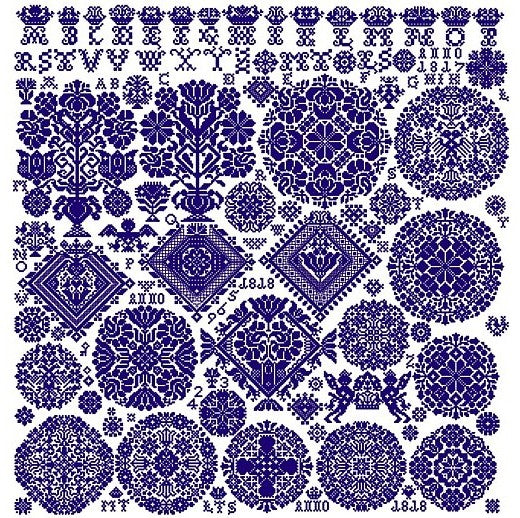 MTLTS 1817 – Vierlande | Embroidery Template | embroidery kit
Crosses: 331/331
Stitches: cross stitch

The embroidery pattern is available individually or as a pack including linen, thread and needle. Please select the quality of the linen from the menu.
Contents of the pack:
Linen of your choice
Silk yarn Soie d'Alger in black-blue
needle
Instructions
Mette Lüttensee was born in Altengamme in 1804. The father was a weaver. At the age of 13 she was given the task of practicing cross-stitch patterns on 18 gauge linen with black and purple sewing thread for the trousseau.
Mette's daughter Gesche completed her magnificent sampler in 1844 (see GH 1844). Certainly crowned letters from the mother's childhood were unfashionable. So the alphabets became more swinging. Red-purple came to the fore next to black as a color. After the handkerchiefs with names came the darning and mending cloths , the practice cloths for buttonholes and the famous shirt fly pattern cloths.
The exercise towels were finally followed by the making of the trousseau: "The name was embroidered in a straight line between rosettes, trees of life or angels on pillows, bed sheets, tablecloths, cradle covers, rain sheets. ..." Following the attitude towards death at the time, people embroidered their own death sheet early on. Also that of the future husband.
"Don't weep for me, dear ones. I'm not dying for you. Why do you want to grieve. I'm in God's kingdom."
Both scarves are illustrated in the book by Christiane Gädtgens*), she also provided the quotes.
In the early 1980s, Evke Stobbe from Zollenspieker counted the samples of this and other cloths, drew them by hand, produced individual sheets with the motifs and called for them to be duplicated and used further.
Thank you both.
The two sample books are privately owned.
*) Christiane Gädtgens, North German embroidery pattern from Vierlanden , Rosenheimer Verlag 1986
---
Free shipping from 75€ within Germany
MTLTS 1817 – Vierlande | Embroidery Template | embroidery kit
Quality that convinces
Our partner for the finest silk yarn
We are proud to be part of the creative family of AU VER A SOIE and to exclusively represent the silk yarns as a wholesaler in Germany, Belgium, the Netherlands and Luxembourg.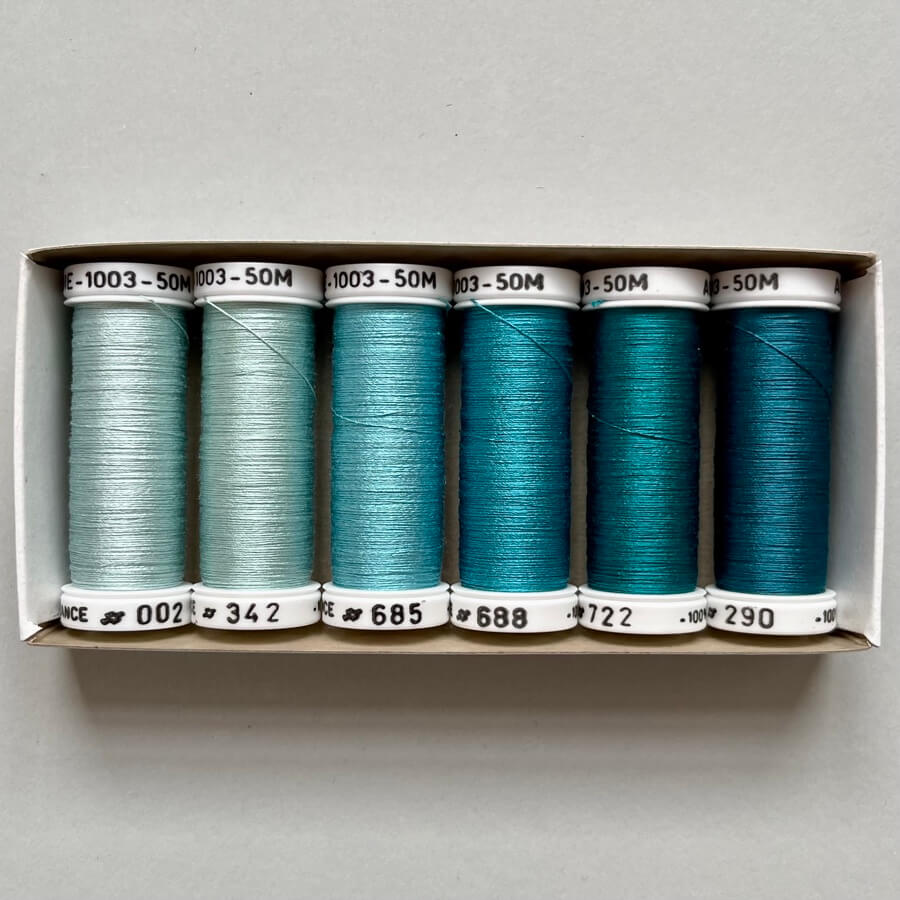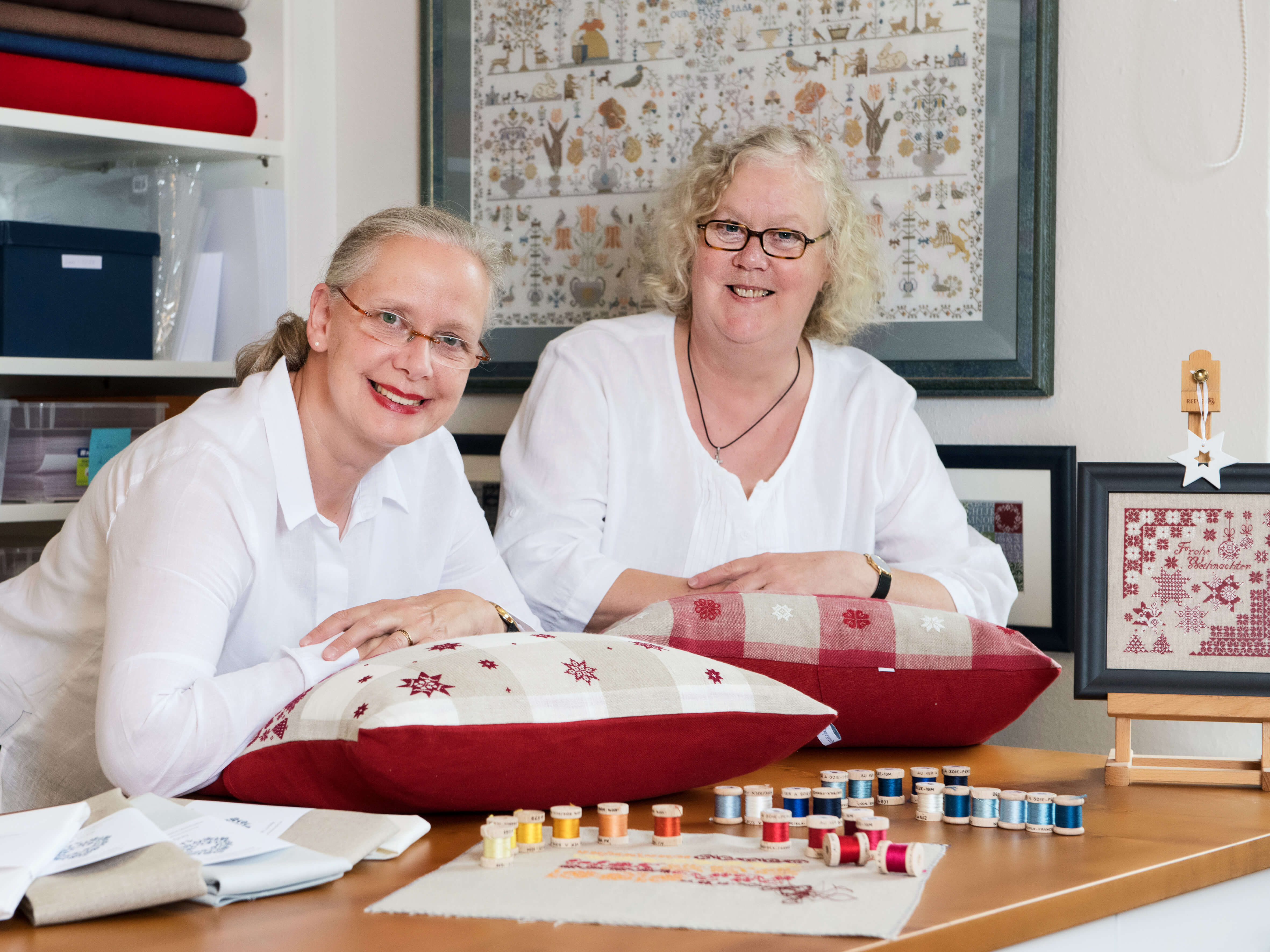 Ute & Dorothee
Creativity in a double pack
Over 20 years ago we started the workshop for historical embroidery out of love for historical embroidery and the desire to share our discoveries with you.
Our new iOS app
Welcome to Silk
Silk allows you to embroider in a whole new dimension.
As with an e-book reader, you can now conveniently call up your embroidery instructions with Silk.

Available for iPhone & iPad