Offer of the Month | December 2023 | Soie d'Alger
$20.00
Regular price
$26.00
Many collect the silk yarns from the Au Ver a Soie company!
Every month we offer you a different color combination of six skeins of Soie d'Alger, corresponding to the season, at an attractive price. Only this month and only while stocks last.
Soie d'Alger is the classic universal silk floss, available in 630 colors. It comes in five-meter-long skeins and has 7 threads, which means you have 35 linear meters of silk floss available when you stitch with one thread.
Each Soie d´Alger package comes with one of our beautiful postcards with a small cross stitch chart on the back. An invitation to start stitching immediately!
Attention: We reserve the right to replace one of the colors shown with a very similar one in the event of shortages due to high demand.
---
Free shipping from 75€ within Germany
Offer of the Month | December 2023 | Soie d'Alger
$20.00
Regular price
$26.00
Quality that convinces
Our partner for the finest silk yarn
We are proud to be part of the creative family of AU VER A SOIE and to exclusively represent the silk yarns as a wholesaler in Germany, Belgium, the Netherlands and Luxembourg.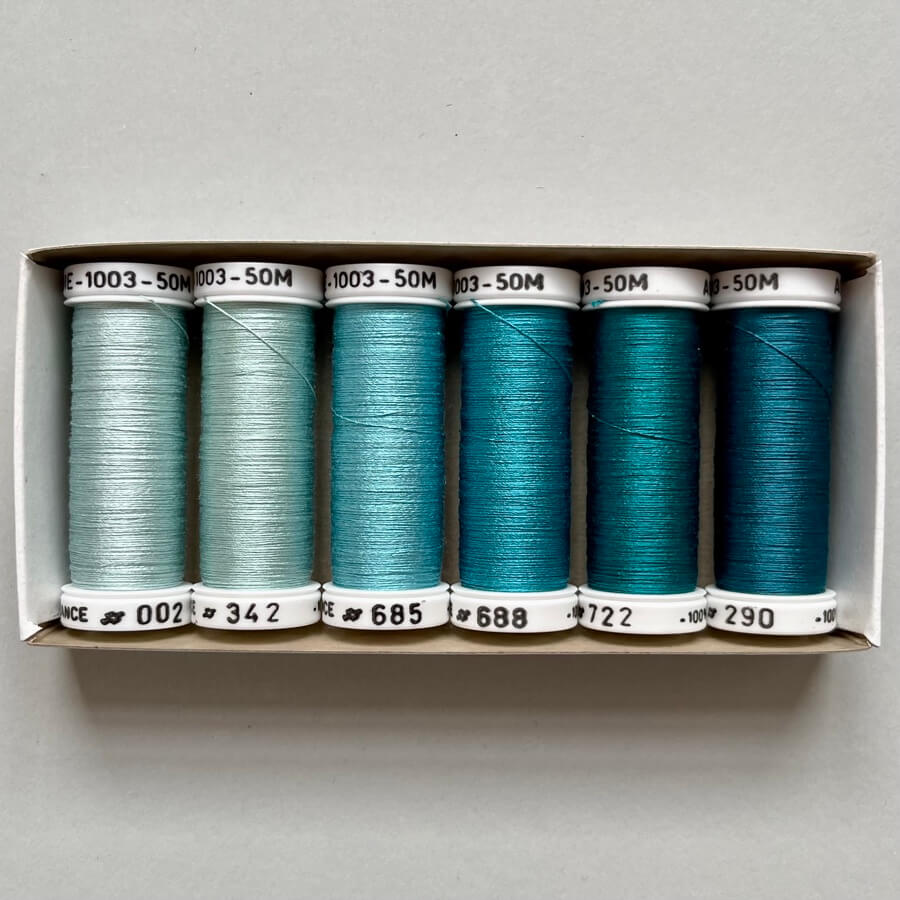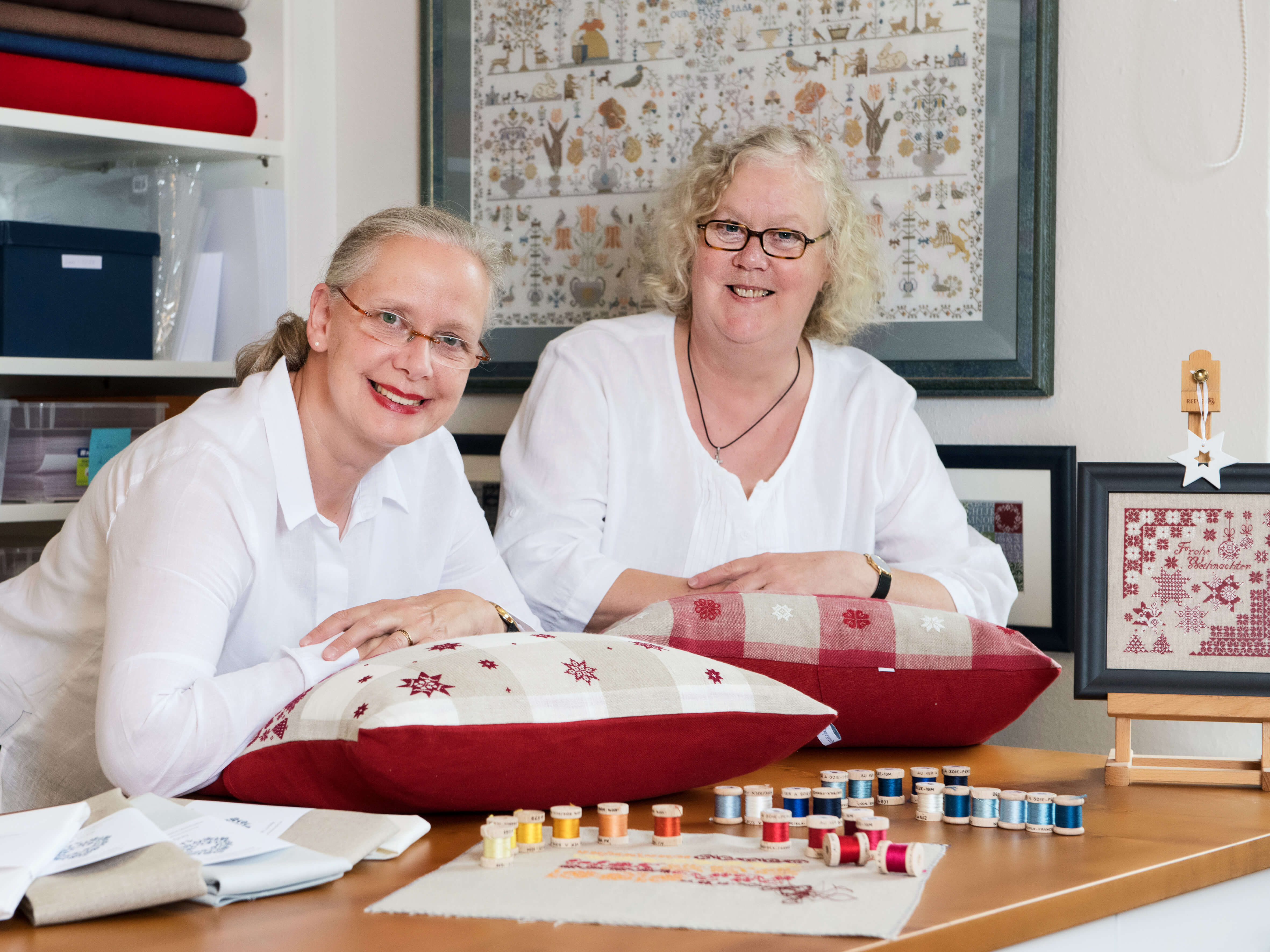 Ute & Dorothee
Creativity in a double pack
Over 20 years ago we started the workshop for historical embroidery out of love for historical embroidery and the desire to share our discoveries with you.
Our new iOS app
Welcome to Silk
Silk allows you to embroider in a whole new dimension.
As with an e-book reader, you can now conveniently call up your embroidery instructions with Silk.

Available for iPhone & iPad